MODES OF DIALOGUE
It is time to occupy walls
W3C3 presents "MODES OF DIALOGUE" – a group art show featuring international artists.
Presented art includes paintings, prints, photography, video, audio and installation. The exhibition covers modern topics like the shift from traditional art to NFTs and the rise of AI in the art world.
Contemporary art bridges the gap between digital and classical art creation. Digital assets have seen a meteoric rise amongst a brand new community of art collectors. Digital natives have a whole new relation to art collection and their enthusiasm has long spilled over into the traditional art markets.
This new era has unleashed new impulses that spark creativity in creators from all over the world. Artist have found new ways to collaborate as their global community keeps growing into a tight knit web of creativity.
"MODES OF DIALOGUE" is open to the public for free – daily from Sept. 21st to Sept. 24th.
The organizing collective W3C3 is founded and run by independent artists from The Netherlands, Germany and Belgium. The collective is helping artists from around the globe to exhibit in Europe publicly. A step especially hard for artist from other continents. W3C3 creates connections, bridging over physical distances and connecting creative minds globally.
Come, see, hear and enjoy diverse contemporary art!
"MODES OF DIALOGUE" is hosted by Landbouwbelang, Biesenwal 3, Maastricht
Enjoy our exhibition catalogue: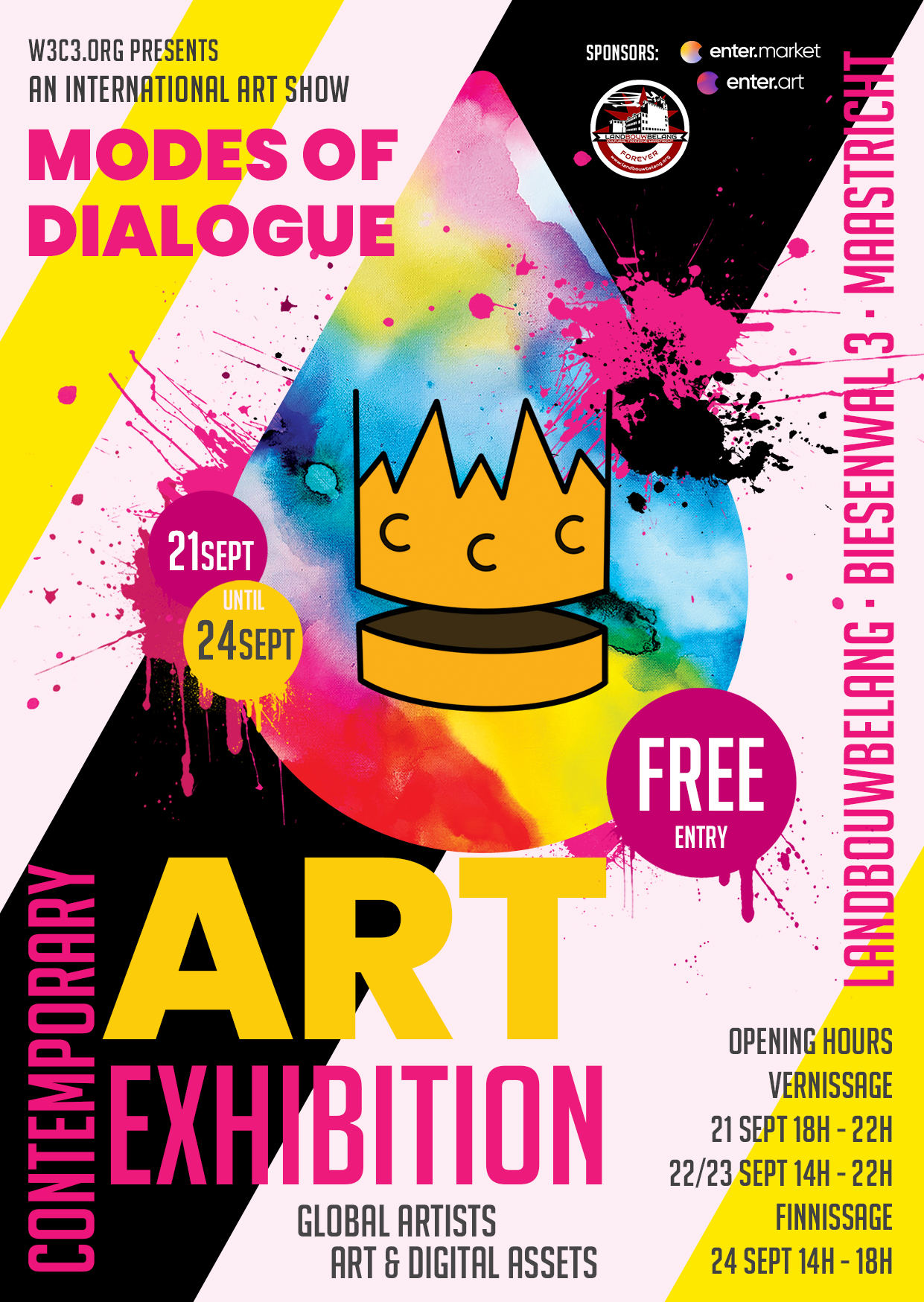 MODES OF DIALOGUE


International art show
Sept. 21st – Sept. 24th, 2023
Landbouwbelang, Biesenwal 3, Maastricht, NL
MODES OF DIALOGUE
Artists featured in this exhibition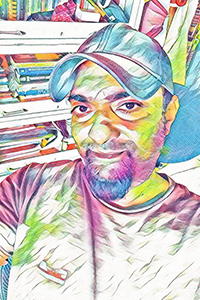 Adamya